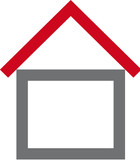 Roof Applications
SWISS KRONO OSB is ideal boarding for roofs, also in load-bearing applications. Its function as a vapour barrier is enhanced when used with appropriate insulation. SWISS KRONO DP50, which consists of water-vapour-permeable MDF (medium-density fibreboard), can be used as under-roof insulation to make subroofing without the need for a water vapour-permeable membrane or plastic sealing layers. SWISS KRONO OSB can also be used in state-of-the-art flat roof constructions that conform to the relevant standards. It permits much faster and easier building of large roofs than conventional boarding.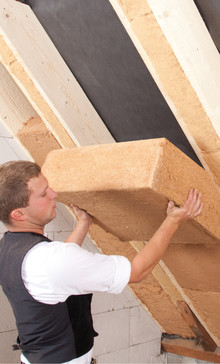 The Benefits of SWISS KRONO at a Glance:
SWISS KRONO DP50 eliminates the need for additional membranes or plastic sealing layers.
No nail sealing tape required, saving both work and money
SWISS KRONO OSB also suitable for flat roof constructions
Large roofs much faster to build

Product Comparison: time and cost savings. SWISS KRONO wood-based materials are ideally harmonised and, unlike stone, concrete and brick, deliver major advantages by saving you time and money.